Finding "wise doctors has been very important for me on during my whole food vegan journey. It has taken me several years of reading, investigating and experiencing personally the benefits of this lifestyle to finally come up with a correct list of doctors…that works for me. The knowledge I´ve acquired during this time has enabled me to solve my own health problems and given me the confidence to share with the public what I have been learning.
For me the bottom line is that, before you embark on a new nutrition journey or in fact any new journey, each step you take should make sense. If it doesn´t then you might be advancing on shaky ground and vulnerable to different ideas and opinions from others that can easily cause confusion and take you off your chosen path. If you closely adhere to a whole food vegan diet, within weeks you should be experiencing the following benefits:
• A noticeable increase in energy
• A gradual loss of weight
• An overall feeling of wellbeing
• The realization that following the Standard American Diet is a definite health  risk and is not taking you where you want to go.
The first influential book I read on my journey was "The China Study", by T. Colin Campbell which, released in 2005, has already sold over 2 million books worldwide. The revised edition, containing a lot of new information, was released in 2015. Between these two books came the extraordinary "Whole" which explains, in great detail, where and how the western medical profession has gone wrong.
T. Colin Campbell, PhD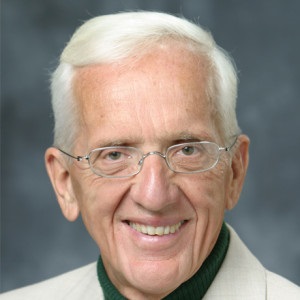 For decades T. Colin Campbell, PhD has been at the forefront of nutrition education and research. Dr. Campbell's expertise and scientific interests encompass relationships between diet and diseases and particularly the relationship between animal protein as a cause of cancer. His legacy, the China Project, is one of the most comprehensive studies of health and nutrition ever conducted. The New York Times has recognized the study as the "Grand Prix of epidemiology", which is the study of the distribution of health and disease in different populations, as well as the application of the specific study to the control of health problems.
Dr. Campbell has conducted original research both in laboratory experiments and in large-scale human studies; He has received over 70 grant-years of peer-reviewed research funding (mostly with the National Institute of Health), served on grant review panels of multiple funding agencies, actively participated in the development of national and international nutrition policy, authored over 300 research papers and given hundreds of lectures around the world.
He was trained at Cornell University (M.S., Ph.D.) and MIT (Research Associate) in nutrition, biochemistry and toxicology. Dr. Campbell spent 10 years on the faculty of Virginia Tech's Department of Biochemistry and Nutrition before returning to Cornell in 1975 where he presently holds his Endowed Chair as the Jacob Gould Schurman Professor Emeritus of Nutritional Biochemistry in the Division of Nutritional Sciences. http://www.nutritionstudies.org.
Dr. Neal Barnard
Neal Barnard, M.D., F.A.C.C., is an adjunct associate professor of medicine at the George Washington University School of Medicine and Health Sciences in Washington, D.C., president of the Physicians Committee for Responsible Medicine, and founder of Barnard Medical Center.
Dr. Barnard is a fellow of the American College of Cardiology, the 2016 recipient of the American College of Lifestyle Medicine's Trailblazer Award, and has led numerous research studies investigating the effects of diet on diabetes, body weight, and chronic pain, including a groundbreaking study of dietary interventions in type 2 diabetes, funded by the National Institutes of Health. Dr. Barnard has authored more than 70 scientific publications as well as 18 books, including the New York Times best-sellers "Power Foods for the Brain", "21-Day Weight Loss Kickstart", the USA Today best-seller "Dr. Barnard's Program for Reversing Diabetes" and his latest, "The Cheese Trap".
As president of the Physicians Committee, Dr. Barnard leads programs advocating for preventive medicine, good nutrition, and higher ethical standards in research. Recently, the Physicians Committee sponsored a new program in hospitals around the USA, calling for major changes in the menus of the foods being served. As a result, more than 200,000 US doctors are supporting the addition of more fruits and vegetables and the elimination of processed meats, which are classified by the World Health Organization, as cancer causing and in the same category as cigarettes. Dr. Bernard hosts four PBS television programs on nutrition and health and is frequently called on by news programs to discuss issues related to nutrition and research. http://www.pcrm.org